Big Think: Rewiring Your Company to Care.
The website Big Think is a remarkable video community that brings together experts from all walks of life to share their best ideas with the world. Dev recently sat down to share the thoughts that have helped to shape both Jump and Wired to Care.
"Wired to Care will convince you that businesses succeed with their hearts as much as their heads. Dev Patnaik has given us just what we need for the lean years ahead."
WHEN PEOPLE IN AN ORGANIZATION
develop a shared vibe for what's going on in the world, they're able to see new opportunities faster than their competitors. They have the courage of their convictions to take a risk on something new. And they have the gut-level intuition to see how their actions impact the world around them.
[learn more]
Pete had the chance to connect with the Calgary chapter of the User Experience Book Club a few months back, and the group has now reviewed Wired to Care for their readers. They describe empathy as being at the absolute core of the work they do: So how does the notion of empathy fit into […]
[more]
May 6, 2011
May 4, 2011
January 18, 2011
December 14, 2010
November 30, 2010
November 30, 2010
August 22, 2010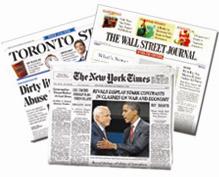 Interview

Podcast

Article

Article