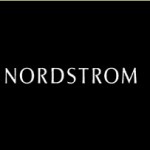 We've been getting a lot of requests to examine luxury brands through the lens of empathy, as their position during an economy is rather unique. Though many of their consumers are still doing just fine, luxury itself is out of fashion at the moment. What does that mean for a company that has a brand built on that notion.
I decided to start with Nordstrom, because the high-end retailer has a world-class reputation for customer service. In Built to Last, Jim Collins tells legendary stories of Nordies going above and beyond the call of duty: getting lunch for customers, taking returns of products the company doesn't sell, even acting as personal valets.
But great customer service alone isn't Widespread Empathy. And on this point, the jury is out. Do the products stocked at Nordstrom and the services offered make it clear that the organization has an intuitive sense for the people it serves? We leave it to you to make the call.
Loading ...